Our Story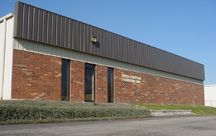 A hobby turned into a 60+ year, three generational business when Edward A. Neal, a teacher and Superintendent of Consolidated School District No. 4, purchased a used Chandler and Price handfed press in the late 1940's and installed it in the dining room of his home.

During the next several years he and his wife, Alice, learned to operate the press, at first as a hobby, and later as a home business, that they called Neal Publishing House. In 1954 they purchased a Heidelberg "windmill" press and moved their shop to the basement of their home. Ed and Alice's son, Mike, started learning the printing business while he was in junior high, first by "dropping" the handcast type, and later learning to operate both the handfed press and the Heidelberg. In 1960, James Settle moved his hot lead Linotype machine into the basement shop, expanding their capabilities.

Upon Mike's college graduation, he returned to Grandview and the printing business. In 1963, Ed and Alice Neal, James and Helen Settle and Mike and Connie Neal joined forces and formed Neal/Settle Printing, Incorporated and moved to 716 Main Street in Grandview. Ed and Alice retired in the early 1970's. The building was expanded in 1976 making room for the installation of a 29" Miehle offset press.

In 1983 the third generation of the Neal family joined the business when Rex, Mike and Connie's son, worked summers while attending Central Missouri State University where he majored in Graphic Arts. Upon graduation Rex joined Neal/Settle full time, 1st working in the bindery and making deliveries, later making plates and operating the press and cutter. Soon after, the Macintosh was introduced and drastically changed the print industry. Rex jumped on this new technology and led the company into the computer era. When the Settles retired in 1987, the Neals became full owners of the business.

In 1994, Neal/Settle constructed a 6500 sq. ft. facility on Norby Road in Grandview. A 25" Heidelberg 2 color press was purchased in 1995, once again increasing the capabilities. An expansion in 1999 increased the size of the plant to nearly 10,000 sq. ft. In 2000, a Heidelberg 5 color press was added. The business continued to grow during the 2000's bringing the addition of computer to plate system, digital printing and large format printing. 
In 2014, Mike and Connie retired from the business they created and Rex became President and owner. A 2nd 5000 sq. ft building directly across the street from the existing plant was acquired in 2016. A 28" Komori 6 color press was installed in 2019.
Neal/Settle Printing, Inc. has experienced continuous, controlled growth during their entire 60+ years in business and are now one of the most well-respected medium sized printing companies in the area.
---
You'll Appreciate the Difference
Our business goes far beyond just providing a quality printed product.
We are a dependable resource of knowledge and expertise for our printing customers and offer solutions for every level of print buyer. We strive to understand the needs and expectations of our clients so that we can recommend the solution that best suits their specific purpose. Our goal is to partner with our customers to answer questions, solve problems and provide solutions. We have the experience, expertise and dedication to improve your print buying experience. These value-added services set us apart because we are genuinely interested in becoming an asset to your business.