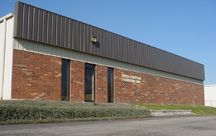 INK ON PAPER AND A LOT MORE!
For over fifty years, Neal/Settle Printing, Inc has mastered the art of printing ink on paper. However, our business goes far beyond just providing a quality printed product. We are a dependable resource of knowledge and expertise for our printing customers and offer solutions for every level of print buyer. We strive to understand the needs and expectations of our clients so that we can recommend the solution that best suits their specific purpose. Our goal is to partner with our customers to answer questions, solve problems and provide solutions. We have the experience, expertise and dedication to improve your print buying experience. These value added services set us apart from other suppliers because we are genuinely interested in becoming an asset to your business.
WE'RE NEAL/SETTLE PRINTING, INC.
YOU'LL APPRECIATE THE DIFFERENCE.