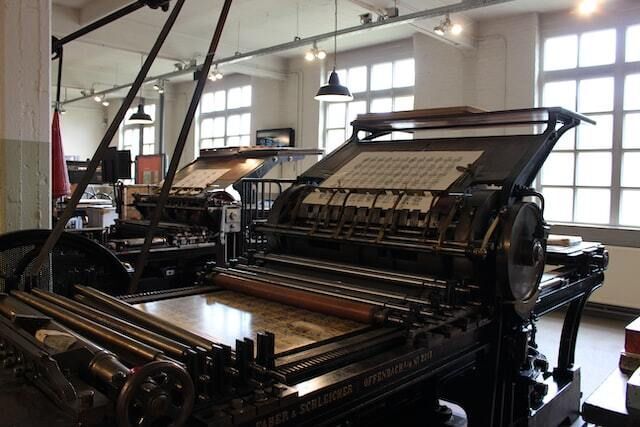 In the world of technology, whipping up an email and pressing send without giving it a second thought is one option for your marketing efforts. The issue? With the ease of email marketing, your audience may become inundated with messages. It's harder and harder to stand out in the inbox. On the flip side—there's a way to stand out with your messaging that takes time, effort and careful consideration before you send: direct mail marketing. This holiday season, don't forget the power of print marketing as a way to stand out above the rest. Here's how you can take advantage.
Use Various Sizes and Colors
With direct mail marketing, the shape and design is in your favor as you seek to stand out in the mailbox. Think outside of the normal envelope shape and  use unique shapes and cutouts. You can choose a bright color. The sky's the limit with direct mail designs. Make sure you have your company's brand standards in mind as you're designing. If you need help, don't be afraid to employ experts to help you get the design right.
Get Your Lists in Shape
There's nothing worse than putting time and effort into a campaign, only to send it to the wrong place. For all of your marketing efforts, it is vital to keep your lists up to date. Confirm address changes and contact information periodically to ensure you're not wasting your efforts on the wrong recipients. Plus, segment your lists when applicable to reach specific audiences with a tailored message just for them!
Send with Purpose
When spending the time to develop a print campaign, make sure your call to action is crystal clear. Are you sending your audience a special deal? Using the mail piece to invite them to an event? Maybe you need something from your audience. Make your ask clear or what you want your audience to do next. Every mail piece, even if your intent is to be purely informational, should have a next step (like visiting a website to learn more). 
Tie in Digital
Just because you're using print doesn't mean electronic elements can't or shouldn't be tied into your campaign! Having a website landing page is a great way to include more information that you couldn't fit onto the printed piece. QR codes are an easy way to give your audience the option to find more information. You'll simply generate a QR code to put onto your print piece, and your audience then uses their phone camera to scan the code. A website URL will pop up, making it easy for your audience to get more information! 
Plus, your campaign can involve multiple touchpoints—both print and digital. Studies have shown that it takes multiple times saying the same message (maybe in different ways) before your audience truly recalls the information. Use email marketing and direct mail to hit on the same sale or the same message to help your audience recall the information. 
The power of print is incredible, especially when mixed with digital touchpoints. This is your reminder to spend the time to get it right. Use a unique design to stand out in the mailbox, keep your lists up to date and send with a purpose! This is the winning combination for print marketing success.